[Event]: Join Mydral & Vertica at Big Data LDN.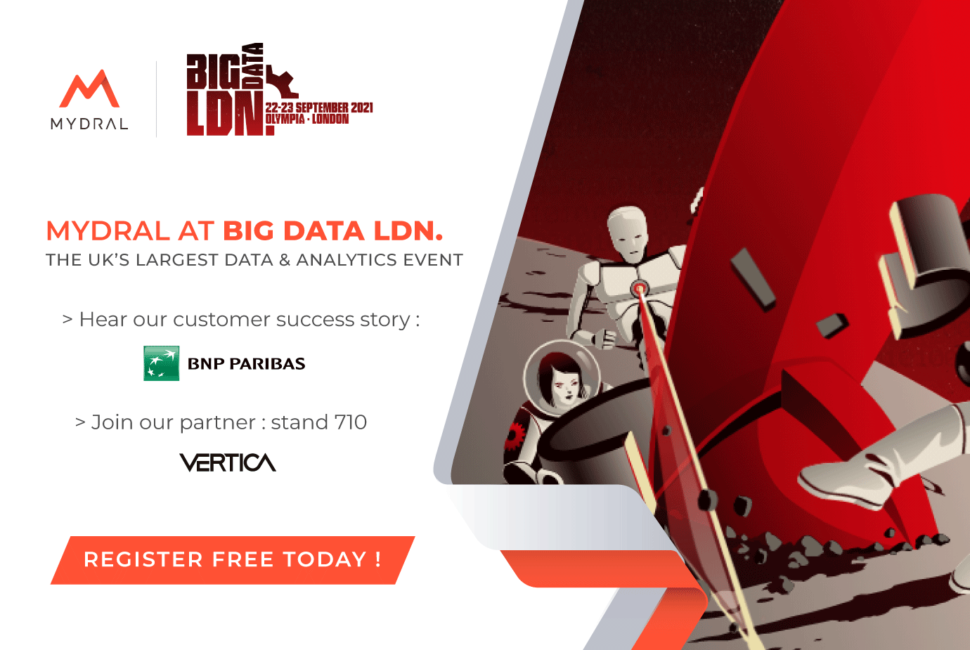 #bigdataLDN : Big Data LDN 2021, the UK's largest data & analytics event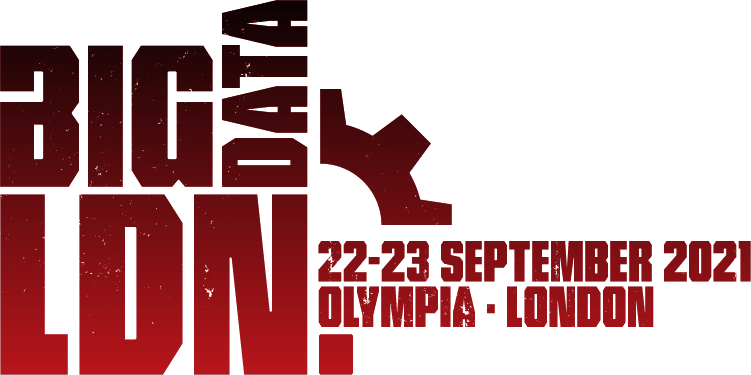 Big Data LDN (London) is the UK's largest free to attend data & analytics conference and exhibition, hosting leading data and analytics experts, ready to arm you with the tools to deliver your most effective data-driven strategy.
Discuss your business requirements with over 130 leading technology vendors and consultants. Hear from 180+ expert speakers in 8 technical and business-led conference theatres, with real-world use-cases and panel debates.
Network with your peers and view the latest product launches & demos.
Big Data LDN attendees have access to free on-site data consultancy and interactive evening community meetups.
Mydral is thrilled to be atending this event this year !
✔️ Meet our partner Vertica stand 710 

✔️ Hear our customer success story : 
How does Europe's largest bank use customer data to accelerate its marketing efforts? BNP Paribas, the international banking group based in France, has seen the value of customer information as a way to optimize marketing campaigns, enhance their customers' experience, and rationalise costs. It's all based on big data techniques involving the Vertica data analytics platform and Tableau data visualisation. Join Mydral at Big Data London to learn how a data-driven marketing approach based on advanced and complex analytics delivers the right data at the right time to all marketing users. Thursday, 23 September @ 13.30-14.00 BST in the Data Ops Theatre !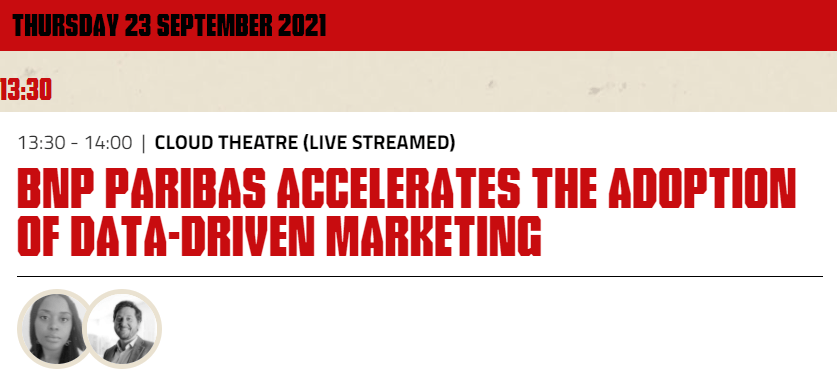 Meet our speakers : 
Julia Joyce TAYOU, Data Analytics Architect, BNP Paribas Personal Finance
Julien NORDMAN, UK Director, Mydral 
Vertica is the unified analytics platform, based on a massively scalable architecture with the broadest set of analytical functions spanning event and time series, pattern matching, geospatial, and end-to-end in-database machine learning. Vertica enables you to easily apply these powerful functions to the largest and most demanding analytical workloads, arming you and your customers with predictive business insights faster than any analytics data warehouse in the market. Vertica provides a unified analytics platform across major public clouds and on-premises data centers and integrates data in cloud object storage and HDFS without forcing you to move any of your data.
Find out more or contact us HERE.
Author Profile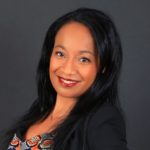 Hi, I'm a digital marketing fashionista ! I'm passionate about covering topics like big data, business intelligence and Artificial Intelligence. SEO for the sake of Google 🙂 The French-style lemon tart is one of my other passions.