What strategy to adopt?
Mydral helps you deploy Analytics across all departments with a Business Data Lake model:
– We collect any raw information regardless of their source (web, sensors, social media, ERP, CRM, HRIS, partners, market, etc.)
– We place these raw data into a Data Lake
– We transform this data into dimensions and measures in order to align them
– We securely distill the information across the different business units according to their needs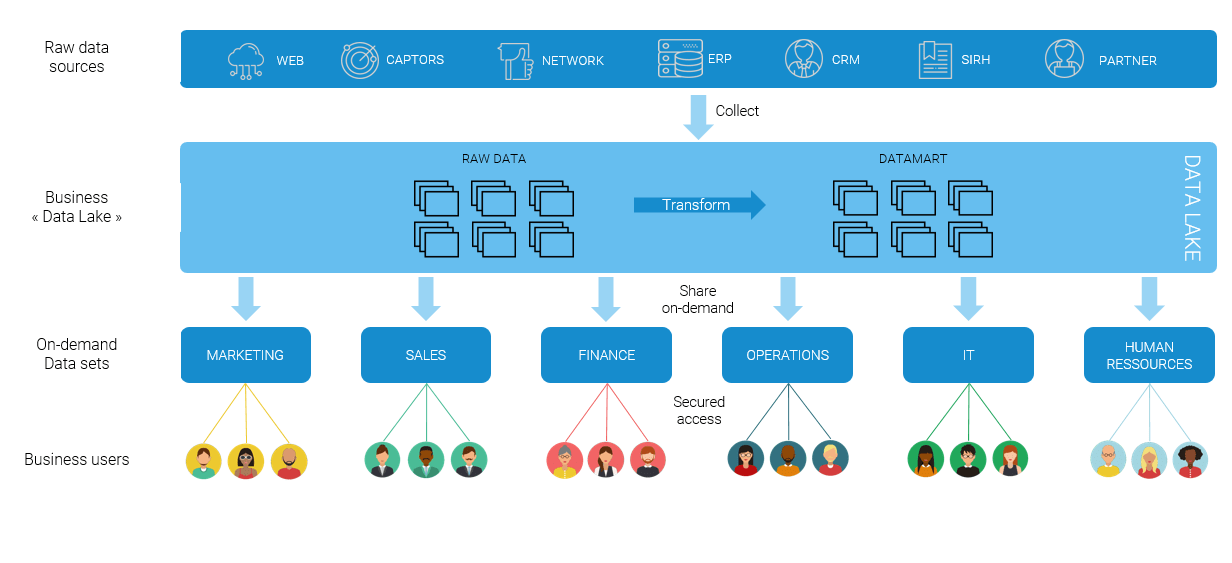 Accompanying you to the future
From traditional reporting to Corporate data Journalism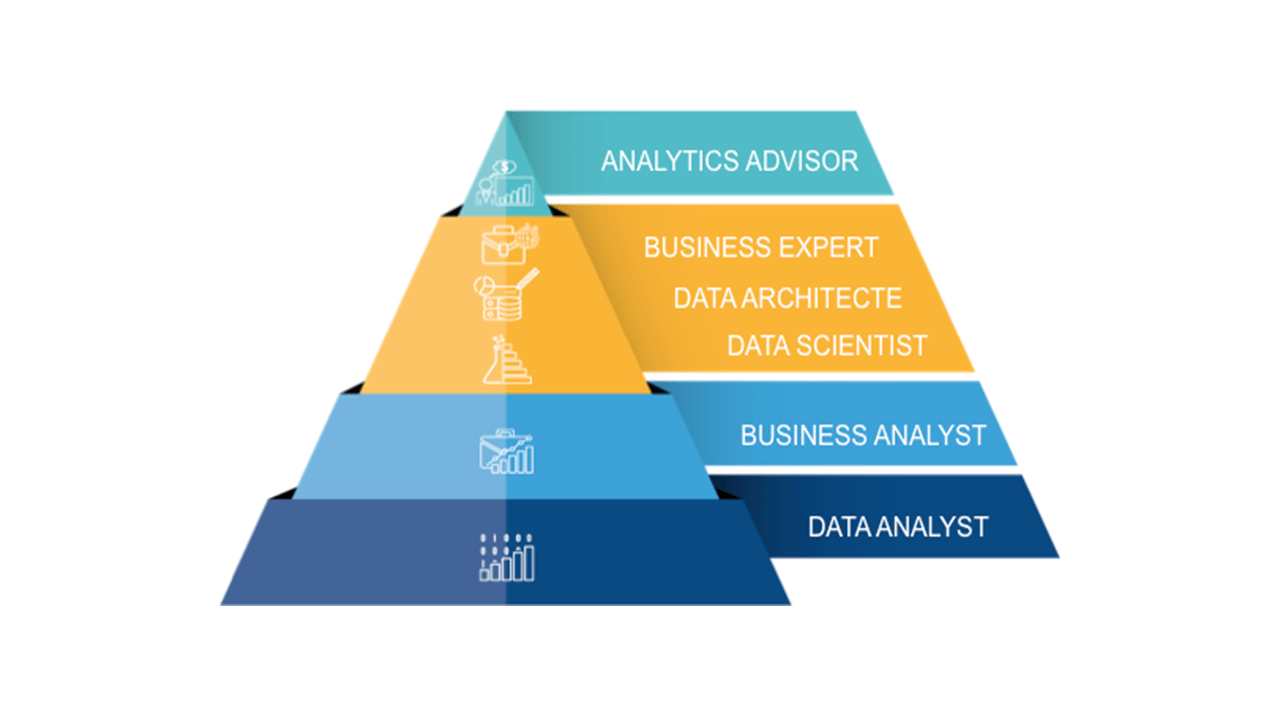 With several hundreds of analytical projects implemented, our teams have acquired extensive business experience and know-how to make sure you leverage the various solutions to their full extent, and reduce lead time and implementation costs.
Our approach is built on a succession of iterative and agile workshops :
+ Scoping
+ Data discovery
+ Business discovery
+ Validation
+ Implementation
Simultaneously, we work on the technical integration of the analytics platform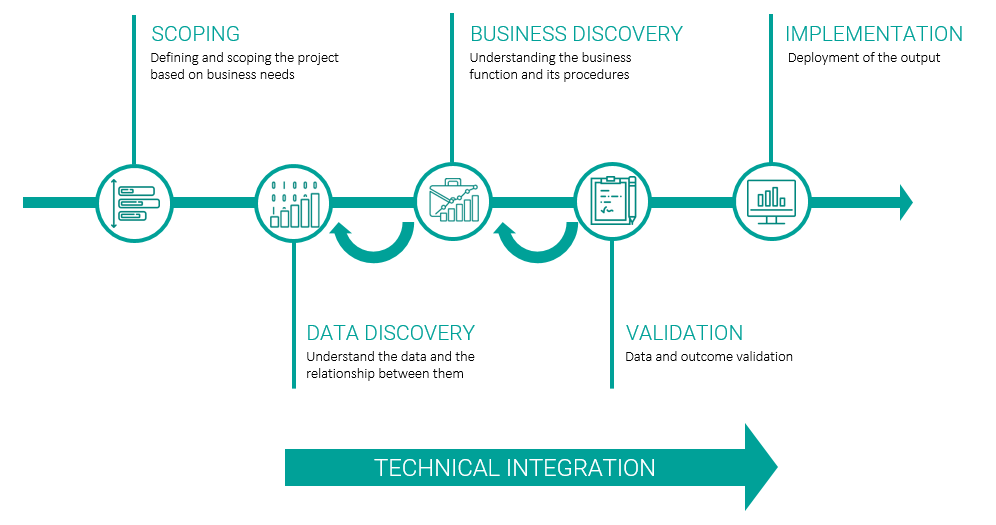 Our key principles for success
We conduct your projects by applying the principles of agile methodologies.
01.
Project scoping: « Think big, start small, move fast »
Focus on a small selection of key business initiatives and implement them as quickly as possible
Promote user adoption by showcasing the capabilities and ease-of-use of the implemented BI solution
02.
Client involvement: « Knowledge transfer »
Allow a progressive transfer of knowledge from Mydral to the client's project team
Empower the customer to become autonomous right from the start
03.
Agile Project Management: « Iterative workshop »
Using an iterative design-to-setup approach, key project members progressively and continuously approve the work