KNIME Customer Stories : how Siemens Digital Industries is using KNIME Analytics Platform ?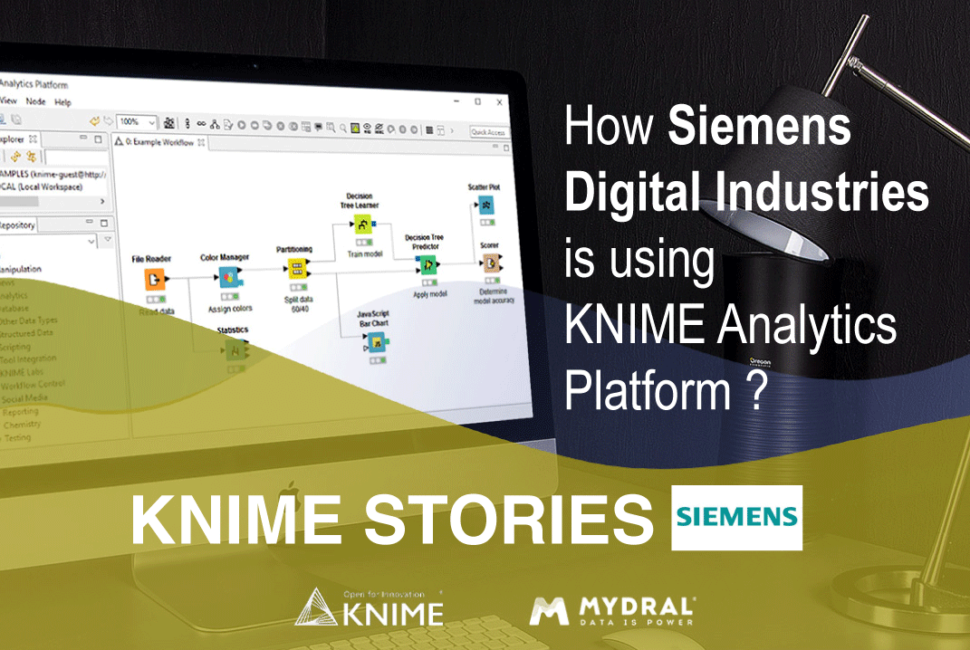 Knime Story : Siemens Digital Industries
KNIME customer story : Siemens Digital Industries is a good example of what can be achieved with KNIME and data science in its process. Take a closer look on how the company is working better and more independently by saving time with automated tasks.
What is Siemens Digital Industries ?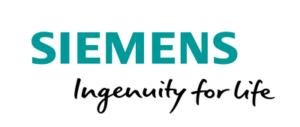 Siemens Digital Industries is an innovation and technology leader in industrial automation and digitalization. How is the company unleash the value of its data ? Learn in this customer story how KNIME has become the driving force for the digital transformation in the discrete and process industries. Siemens Digital Industries (DI) provides companies of all sizes with an end-to-end set of products, solutions and services to integrate and digitalize the entire value chain. The company has its global headquarters in Nuremberg, Germany, and has around 76,000 employees internationally.
Context : Siemens Digital Industries facing challenges with a huge amount of data
The data teams at Siemens were facing these problems :
👉 The need of automating day-to-day procedures
👉 Complex and time consuming for the manual and heavy process
Data science is now all over the place and the hype is at its peak. Therefore, there was a strategy behind data science, as the motivation was to support the Digital Industries. Analytical products were developed in order to drive a data citizen approach. Pulling insights out of data in order to make faster decisions and drive change was the aim.
Deployment : the projects of the Data Vision Initiative at Siemens
The data teams were able to manage the growing complexity by leveraging automation and workflows.
👉 Automating the daily work : competitive analyses using financial statements from the internet.
👉 Save time : the manual repetitive tasks lead to a demand for automated process.
How ?
Thanks to a KNIME workflow, some data mining and an integration with Tableau Software 
📊 A report was created in an interactive dashboard with immediate results. Can you believe that it saved roughly 30 hours every quarter !
Siemens' goal ?
Pushing the users to work independently with a flexible tool such as KNIME
KNIME customer story : Results & Impact

 
🌍 Today at Siemens over 3,500 data citizens globally are working better and more independently with data using KNIME Analytics Platform and other integrated software.
KNIME has also become an invaluable tool for Robotic Process Automation (RPA), by completely automating many manual tasks. This has freed up lots of time to work on other areas of the business.
👩‍💻 Siemens has been able to introduce more advanced AI-driven topics that generate, with some effort, additional value for the business.
🗣 Furthermore, a KNIME community within Siemens Digital Industries is now very active. An internal intranet has been built for everyone to share their KNIME use cases and tips and tricks, as well as a library of how-to tutorials.
📆 Meetups are also being planned where organizations have the chance to learn more about KNIME, share use cases and experiences, and build internal communities to collaborate on future projects.
Here is a very short video featuring Hakan Genc (Siemens Digital Industries Software) on using KNIME Software 📽
Read more about the story here.
Catch Knime on action and see how it can help you everyday ! Request for a demo below :
Author Profile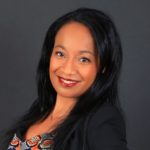 Hi, I'm a digital marketing fashionista ! I'm passionate about covering topics like big data, business intelligence and Artificial Intelligence. SEO for the sake of Google 🙂