[Event] : Get ready ! Immerse yourself in the KNIME Spring Data Talks – Live March 24 !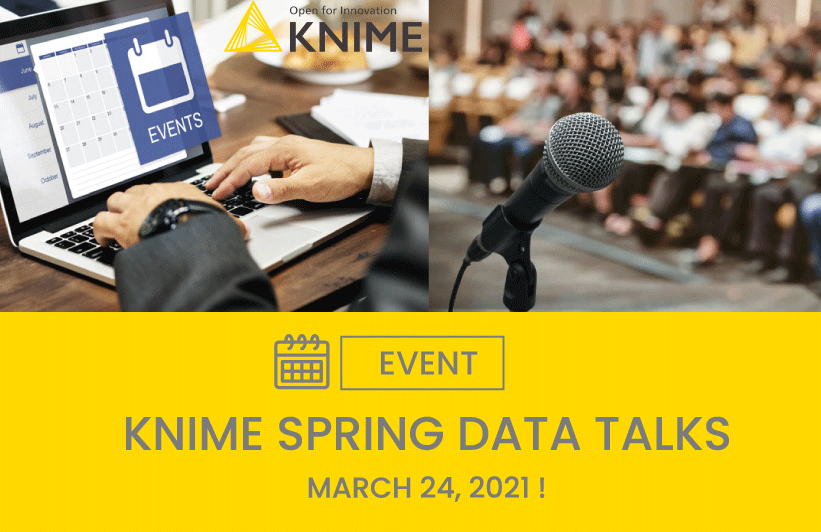 📅
Get ready for the next edition of the KNIME Spring Data Talks !
KNIME Data Talks : welcome to the KNIME leading annual conference, replacing the former KNIME Spring & Fall Summits, which will be held online on March 24th, 2021.
About the event 
Join KNIME for three packed hours of Data Science in Action. Learn from other companies, connect with the KNIME community, and peek over the shoulders of KNIME developers. Streamed live, KNIME Data Talks are shorter, snappier versions of what used to be the KNIME Summit (remember, back in the days when we could meet for a full week in person …).
Agenda 
Detailed agenda and speaker list will be finalized and uploaded very soon ! Stay tuned
KNIME Community
You can connect with people who share your interests in KNIME by joining the community HERE.
How to register ? 
Register today to join KNIME online with a simple mouse click 👇

About KNIME
KNIME is designed to provide fast, simple and interactive access to data prep and data science, allowing companies to embrace innovation. Firstly, KNIME Analytics Platform is the solution to explore the potential of your data, to easily create workflows to prepare, clean, and enrich your data, to obtain insights for stronger analysis. And secondly, KNIME is unique with a global community gathering more than 60 countries using the solution.

Author Profile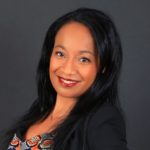 Hi, I'm a digital marketing fashionista ! I'm passionate about covering topics like big data, business intelligence and Artificial Intelligence. SEO for the sake of Google 🙂