« Data driven marketing », what does it stand for?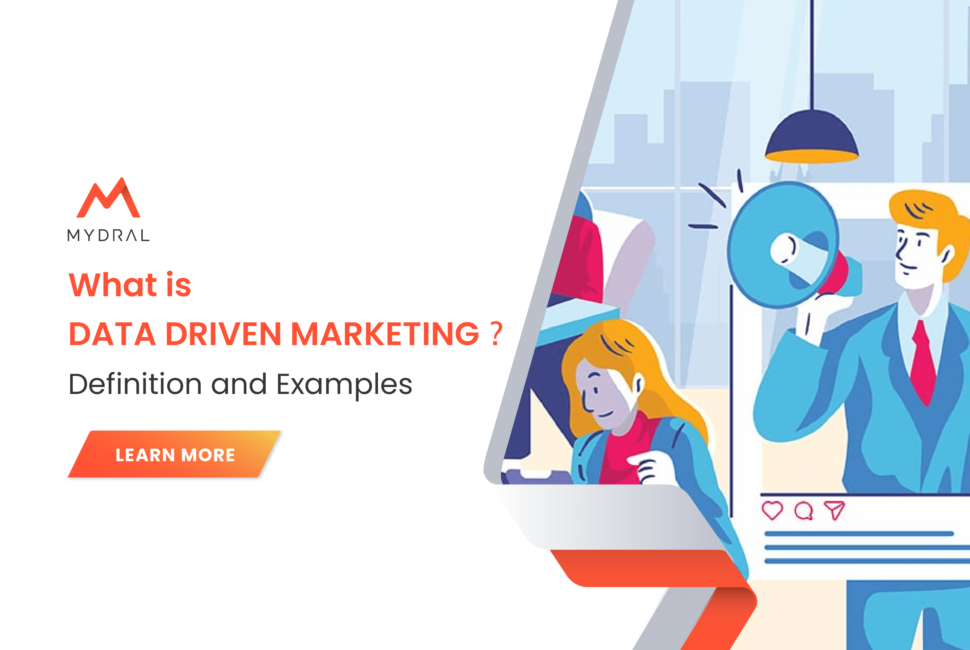 What does data driven marketing stands for? Or to make it short, how to exploit clients' data, to target your marketing campaign and to improve relation with your client.
Use and issues
Many studies prove it, data driven marketing is all the rage and appears to be an efficient lever to boost our ROI:

Before getting to the heart of the matter, here are some definitions:
First, what does marketing stand for?
Marketing corresponds to every marketing technic used on supports and digital canals to promote products and services. The assumption of anticipating the needs of clients. Digital marketing unlike the traditional marketing puts the client at the center of the strategy.
What does "data-driven marketing" mean?
We could literally translate it by marketing operated or driven by data. At the digital era and with modern technics, data becomes a major pillar in a modern and "user first" ways. The marketing revolution is based on the way used but also on the client's profile and experience. In fact, the marketer has today a considerable amount of data available, which allows predictions.
Key information that translates into insights:
CRM data
Behavior's data
Demographic data
It is a concurrently advantage that cannot be neglected during the interpretation of clients' behavior. The marketer also has at his disposal levers to achieve this goal and thus, generating business by making fast and efficient decisions.
How to value your data for a 360° analysis?
Data is like a goldmine and is one of the main levers in B2B or B2C marketing strategies. Therefore, how to exploit it in the best way? Your next objective is to transform data into information. It means into a better client acquaintance to monetize data. From relevant insights to your cross-canal campaigns.
5 steps are to consider so we can adopt an efficient data driven marketing strategy.
Defining the Marketing objectives
Collecting data: the user journey is covered by different steps to enter in contact with him.
Good canals and good tools: diversification of traditional and digital tools (website, navigation, mobile apps, social medias).
Campaigns and scenario: targeting the right offer, to the right target, at the right moment on the right canal and with the right message.
Analyzing and improving: generating a positive ROI and reducing the failing rate. The operating jobs have a 360° vue of all their companies thanks to analytic tools.
To conclude, profile or behavioral data give a direction to marketing actions. It allows the buying path tracking and the building of a proximity relation. Driven data is a powerful lever that can as an example, revolutionize the banking marketing: our client BNP Paribas Personal testimonies about the adoption of data driven marketing. It is an interesting illustration of the phenomena.
Discover how to center your data in the middle of your marketing strategy by visioning this webinar.
Identify your marketing opportunities through an efficient data driven strategy.
Author Profile