The 6 data trends that will shape 2023 !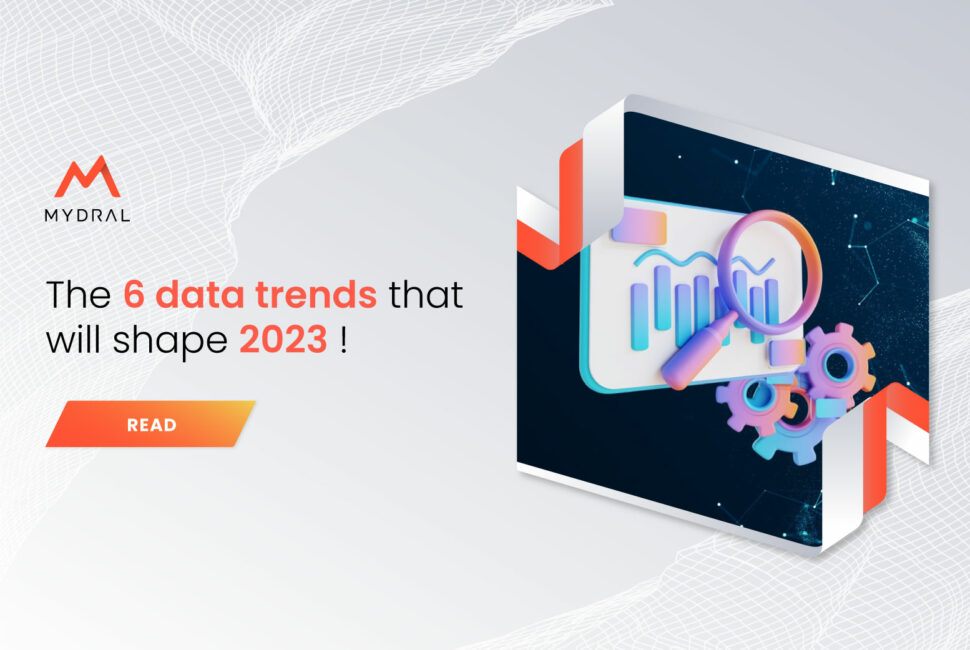 Data trends 2023 : discover the 6 data trends that will shape 2023. 
Data is at the heart of business strategy because it enables better decisions. Data is now an integral part of almost every industry, from banking to healthcare, retail to the public sector.
In 2022, the issues were: artificial intelligence, workforce, flexible governance, fairness or data ethics.
First of all, cette prochaine va être marquée par la disparition des cookies tiers. Initially announced for the end of 2022, Google has postponed this date to mid-2023.
Why ? Because, the "subsistence tools" would not be ready. Indeed, "Privacy Sandbox" is supposed to compensate for the disappearance of third-party cookies collected by Chrome.
The six trends that will shape 2023! Follow the tomorrow trends.
---
Summary of the 6 data trends for 2023
#1 The digital transformation  :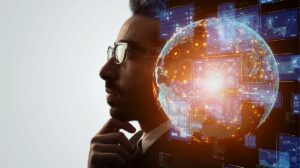 Being an integral part of our society today, the number of devices is growing day by day. In 2020, there were 9.7 billion connected devices. Today, according to IoT Analytics, 14.4 billion internet-connected devices are registered. By 2030, the trend would be 29.4 billion connected devices. As a result, every year the amount of data will grow more and more and the role of big data in our world is only growing.
At the same time, AI will play an increasingly important role in data processing, as it will be essential for extracting meaning from the enormous amount of data we accumulate. In the months and years to come, we will continue to find new applications for digital transformation. On the other hand, adaptive AI systems learn from their intelligence models in an execution environment and, therefore, adapt to different unforeseen situations.
#2 The machine learning development  :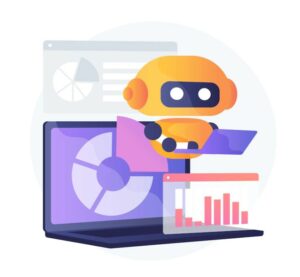 Machine learning has been around for a while, but its true potential is beginning to emerge. It's not just about AI anymore. Now we focus on what computers can learn from their own experience and make predictions for themselves.
It is the most important part of Big Data because it can process and analyze huge amounts of data in a short time. To do this, it uses algorithms trained to recognize patterns in your data, then uses those transmitted patterns to make predictions about what will happen in the future.
Discover our partner DataRobot, which allows you to quickly and intelligently automate your Machine Learning.
#3 A better data security :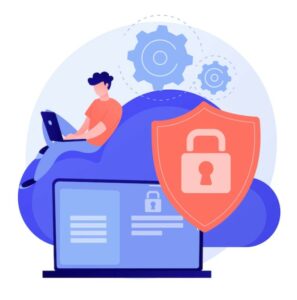 Over the past two decades, data management has gone through cycles of centralization and decentralization. Today, the trend is clear: data is more distributed than centralized. Thereby, data protection is a major issue for businesses and individuals. Organizations need to invest heavily in security if they want to stay ahead of the game. According to Statista, during the third quarter of 2022, data breaches increased by 167% compared to the previous quarter.
Thus, companies attach great importance to the protection of consumer data in order to avoid any leakage that could harm the image of the company.
#4 The Business Intelligence rising :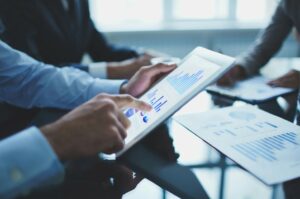 In the months and years to come, this discipline will continue to develop and affect all sectors. We will see its influence on strategic and tactical business decisions. Forecasts indicate that the global value of the BI and analytics market will reach 18 billion by 2025, so we expect growth across the board. Collaborative BI will make information available without the need to know how to use a specialized platform, facilitating the sharing process and allowing more efficient decision-making among members sharing the data.
Announced in 2022, CRM Analytics, formerly Einstein Analytics, is a Business Intelligence platform fully integrated with Salesforce. In summary, what you need to remember:
It's aboutAnalytics Cloud, accessible from a web browser.
CRM Analytics is integrated as a Saas Platform natively connected to the various Salesforce Clouds.
Brings value through the construction of dashboards and predictions.
Tableau is therefore relying heavily on this very promising tool. Discover our article on CRM Analytics 👉 here 👈
#5 A growing cloud adoption :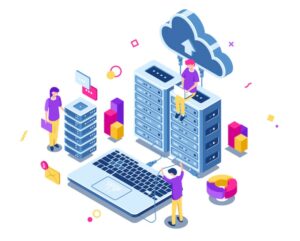 According to the IDC (International Data Corporation), between 2016 and 2019, in three years, the global public cloud market doubled to reach $233 billion in revenue. For 2023, cloud migration is an issue that will continue to grow. Through cloud infrastructures, data, applications and IT resources are entrusted to its self-service and on-demand structures. Indeed, the cloud is a technology of the present and of the future, carrying a real IT revolution.
Migration to the cloud has great advantages for companies, because it allows companies: flexibility, cost control, large storage capacities, reinforced data security (via SASE)… Due to these advantages, more and more companies will migrate their digital assets to the cloud to become more profitable, agile and innovative in their various operations.
On the other hand, we can mention the rise of Data Fabric and Data Mesh. Indeed, Data Fabric is a software architecture that connects, orchestrates and manages the use of data across an organization. Data Mesh is an approach for distributing data across a network of applications, services, and microservices. These two architectures improve the access, integration and management of distributed data. We will see a sharp increase in the use of both data architectures in medium and large enterprises in the year 2023.
#6 The use of augmented reality in data visualization :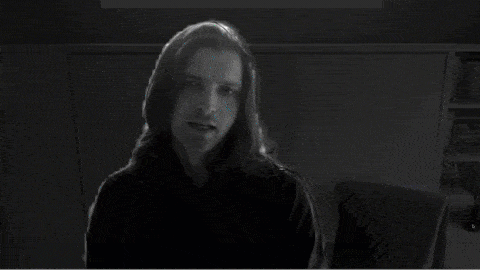 For 2023, Matthew Brehmer, Senior Research Staff at Tableau, explains that linking data visualization and augmented reality will soon be in vogue. For the Tableau community, it will be possible to make a presentation more lively. That's because Tableau has been working on a new approach to demonstrating your Tableau workbooks in an online meeting. In this way, you will be able to interact directly with your content. So-called "classic" presentations have lost a level of human connection between presenter and viewers. So you can interact with your content, capture the attention of your audience and create a connection in a remote meeting. This way, more of your content will be remembered by your viewers.
Find out more details in this 👉 article
You want to know more about the potential of Tableau Software or request a demo ? Contact us HERE.
Author Profile