How to Automate Financial Audit for SAP with KNIME
KNIME connector for SAP : this webinar is hosted by our partners KNIME & DVW Analytics. 
For organizations that run SAP, SAP systems are the richest source of high quality business data available to its employees.
If you work in Financial Audit, getting access to that SAP data can be a major hurdle.
What if you could get fast, easy access to the data you need from a wide range of SAP systems and automate the financial audit analytics process ?
🔽 WATCH NOW 🔽
In this webinar, Darron Walton from DVW Analytics, will show you how KNIME and the DVW KNIME Connector for SAP supports Financial Audit professionals through the extraction and analysis of data from:
SAP Tables
SAP Transactions (T-Codes)
SAP BW Queries & InfoProviders
---
About KNIME and DVW KNIME connector :
Enable end to end data science for SAP with KNIME and the DVW KNIME connector for SAP (KCS). The connector works with all of your core SAP systems. Just checked your SAP system is covered.
KNIME is designed to provide fast, simple and interactive access to data prep and data science, allowing companies to embrace innovation. KNIME Analytics Platform is the solution to explore the potential of your data, to easily create workflows to prepare, clean, and enrich your data, to obtain insights for stronger analysis. KNIME is unique with a global community gathering more than 60 countries using the solution.
Follow us HERE !
Author Profile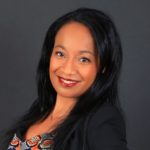 Hi, I'm a digital marketing fashionista ! I'm passionate about covering topics like big data, business intelligence and Artificial Intelligence. SEO for the sake of Google 🙂